Protect What Matters Direct Marketing Campaign
Vistorm, formerly ESOFT Global commissioned Anderson Baillie to produce an awareness and lead generation campaign for its Internet Security Managed Services operation.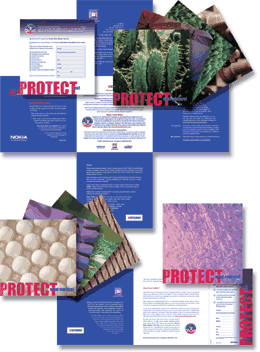 The campaign theme "Protect What Matters" was created to communicate Vistorm's 'managed service' technology and services portfolio. This involved co-promotion alongside Vistorm's Internet security partners – all leading brands in their own right – including Check-Point Technologies, RSA, Nokia, UUNet, Trend and ISS. The total campaign incorporated sequencing direct mail promoting Vistorm's value proposition and was supported by case study reference material.
The direct mail led prospects to an online questionnaire to analyse end user concerns regarding Internet security issues. Factpacks and technical workshops were promoted as fulfilment options.